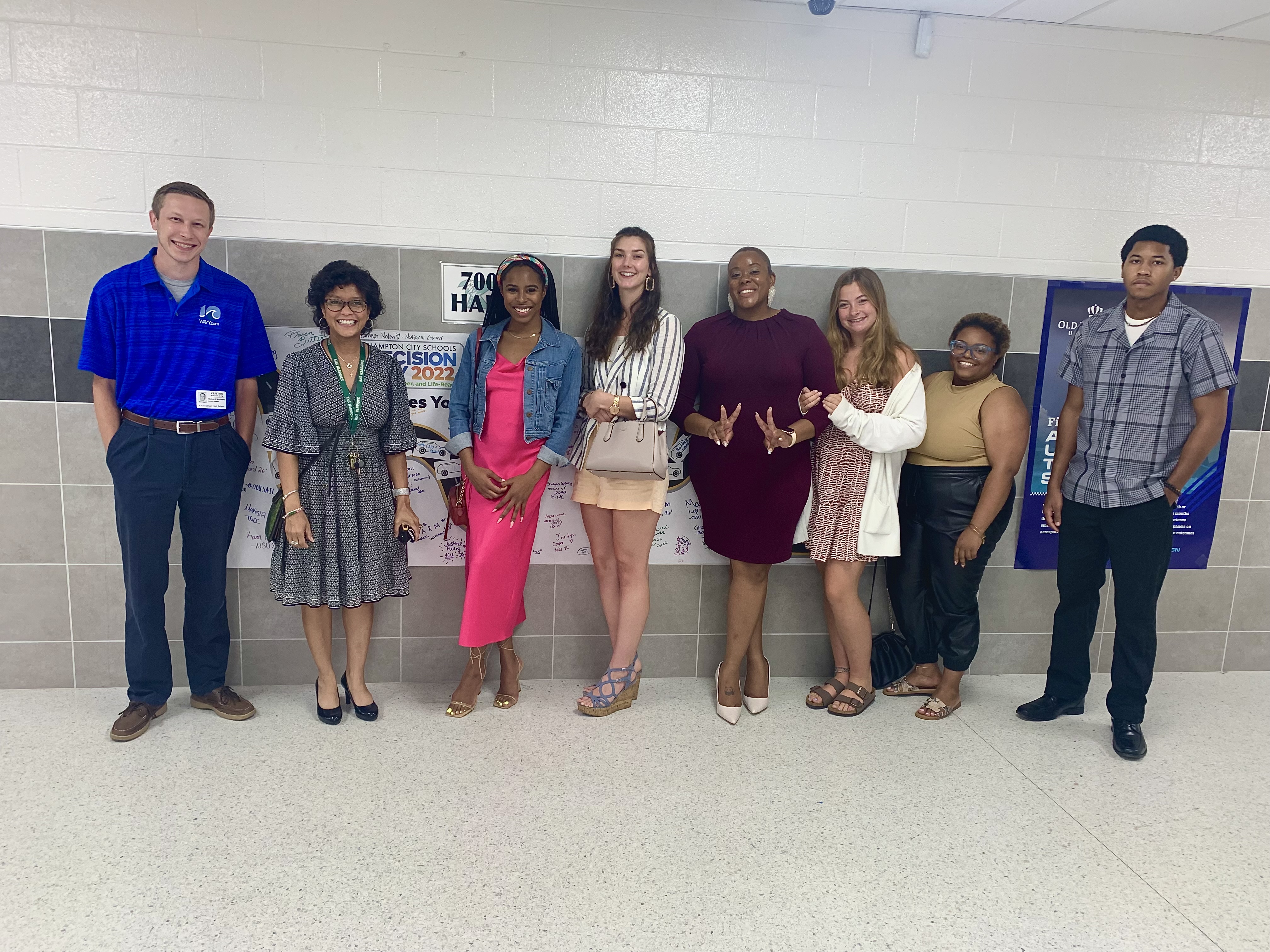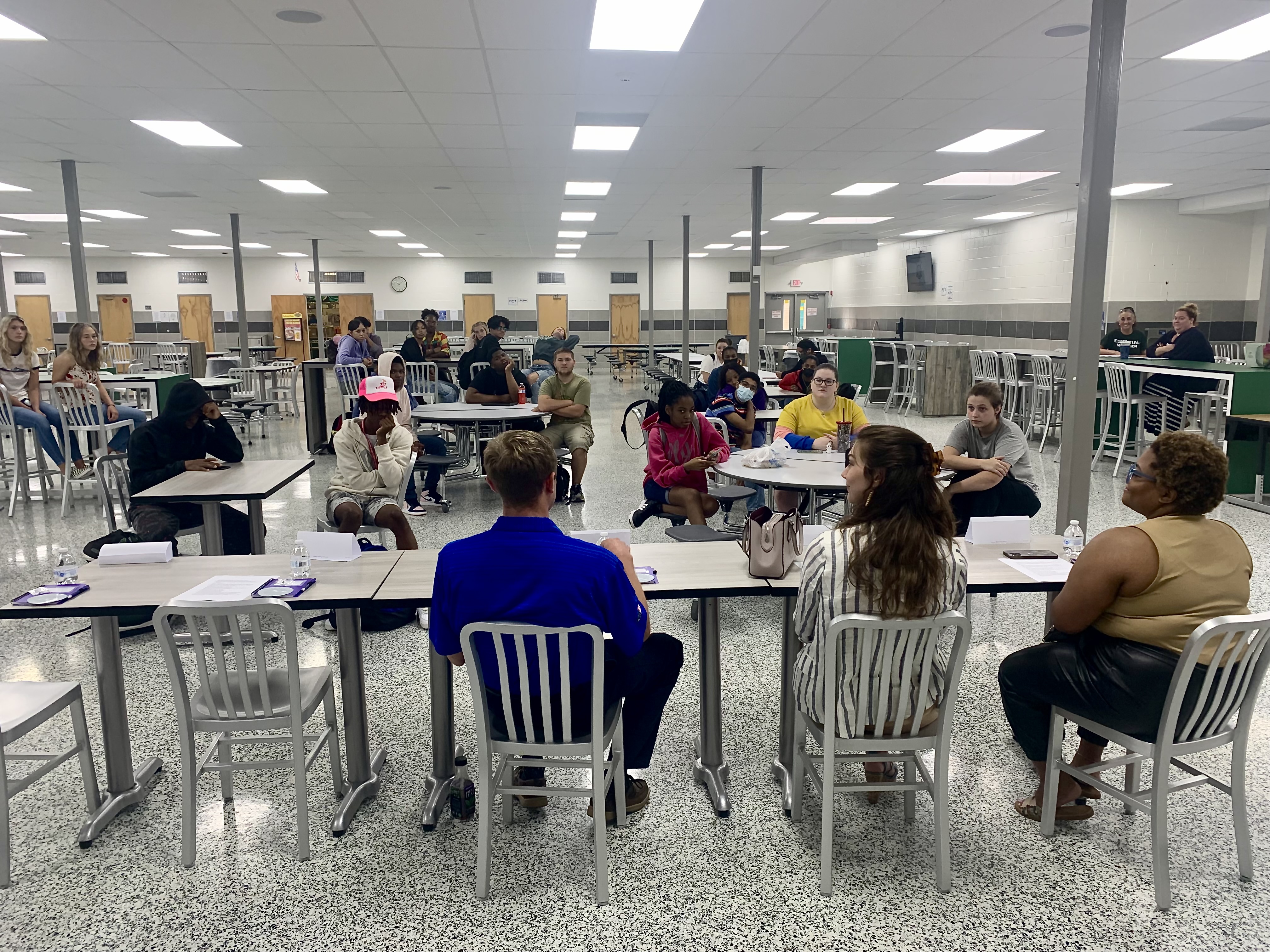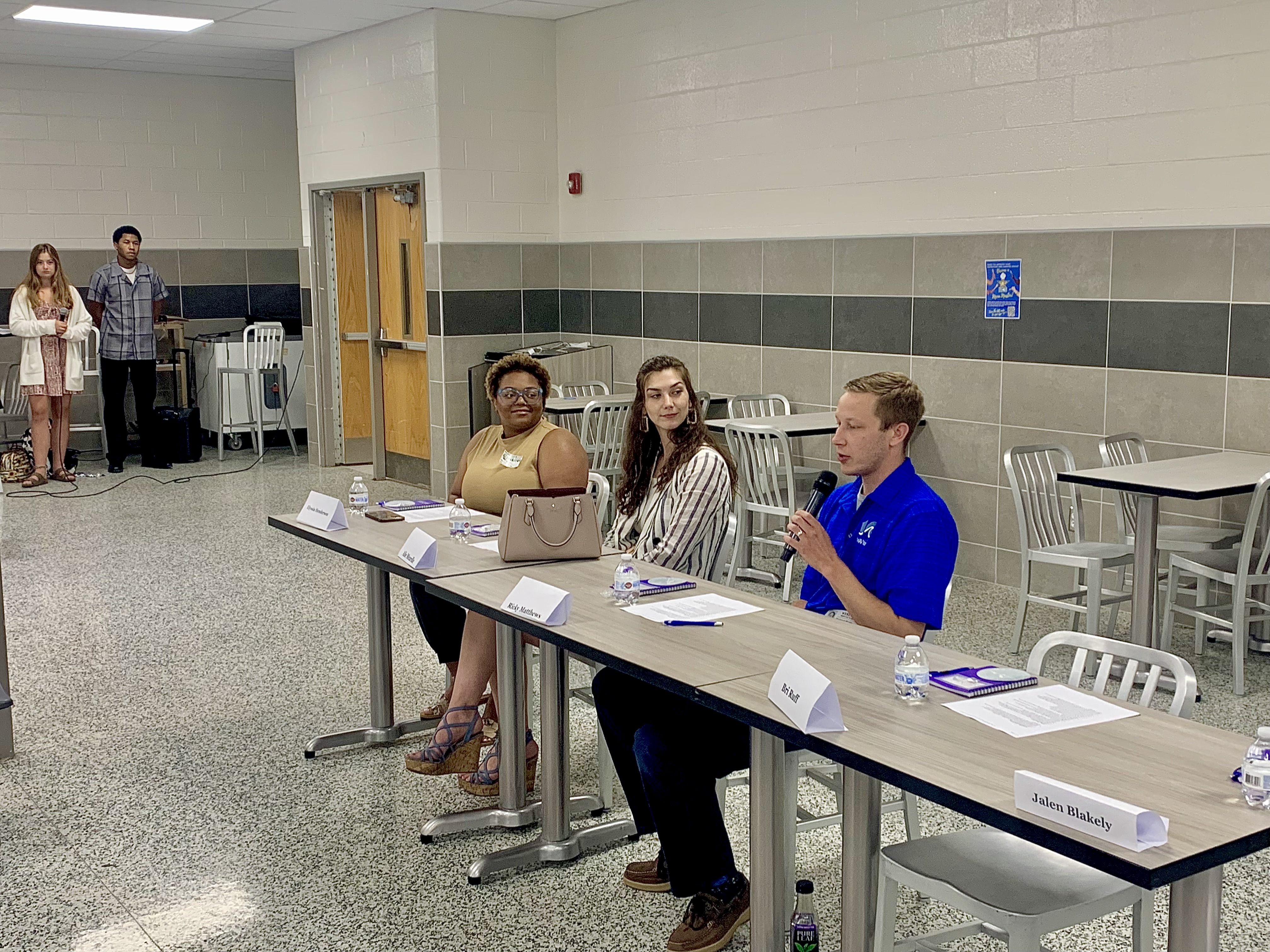 College Knowledge Tuesday offers students valuable expertise
In an effort to raise awareness about college and universities, Kecoughtan High School college and career coach Alicia Lanier-Stewart offered College Knowledge Tuesday. College Knowledge Tuesday was held each second and fourth Tuesday and some Thursdays of the month during the 2021-2022 school year.
"During College Knowledge Tuesday, it is my hope that students have a chance to become comfortable speaking about their aspirations after high school and learn some fun facts about their teachers in the process," said Lanier-Stewart.
To culminate the College Knowledge Tuesday program, six former students representing the KHS class of 2009 to 2019 shared their college and career journey after high school. Rising KHS seniors Mallory Brylewski, Jahron Clark, and Lily Lambert moderated the question and answer period.
The former students presenting were: Chey Parker, class of 2009; Brianna Ruff, class of 2010; Ricky Matthews, class of 2011; Alie Mcardle, class of 2012; Reva Bialk (Davis), class of 2016; and Jalen Blakely, class of 2019.
"As a 15-year educator, it is a joy to reconnect with former students who are doing great things in the community," added Lanier-Stewart. "This opportunity for our current students is truly a blessing with hopes that this moment will impact their post-secondary decisions by motivating them to set goals, encourage career exploration, and provide them with limitless resources to accomplish their dreams."
"Without the college and career program I wouldn't have made all of the connections with future colleges and employers. I am grateful that we have such an amazing college and career coach," shared KHS junior Katherine Day.