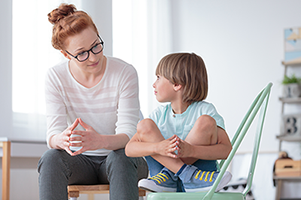 Psychological Services provides a broad range of assessment, intervention, counseling, and consultation services to the Hampton City Schools. Assessments identify learning strengths and weaknesses and lead to instructional decisions. Short-term counseling, both individual and group, addresses a variety of adjustment issues. Consultation on mental health as well as educational issues is available to teachers, administrators and parents. Services are obtained through the psychologist who serves the student's school (please check the staff page). Requests for service can be directed to your school principal, to Psychological Services at 727-2450, or you can e-mail the school psychologist assigned to your child's school.
What Do School Psychologists Do?
School psychologists provide direct support and interventions to students, consult with teachers, families, and other school-employed mental health professionals (i.e., school counselors, school social workers) to improve support strategies, work with school administrators to improve school-wide practices and policies, and collaborate with community providers to coordinate needed services.
Visit Our School Psychologist Virtual Office
School Psychologists Work with Student's Families and Teachers to:
Help families understand their child's learning and mental health needs
Assist in navigating special education processes
Connect families with community service providers when necessary
Help effectively engage families with teachers and other school staff
Enhance staff understanding and responsiveness to diverse cultures and backgrounds
Online Resources