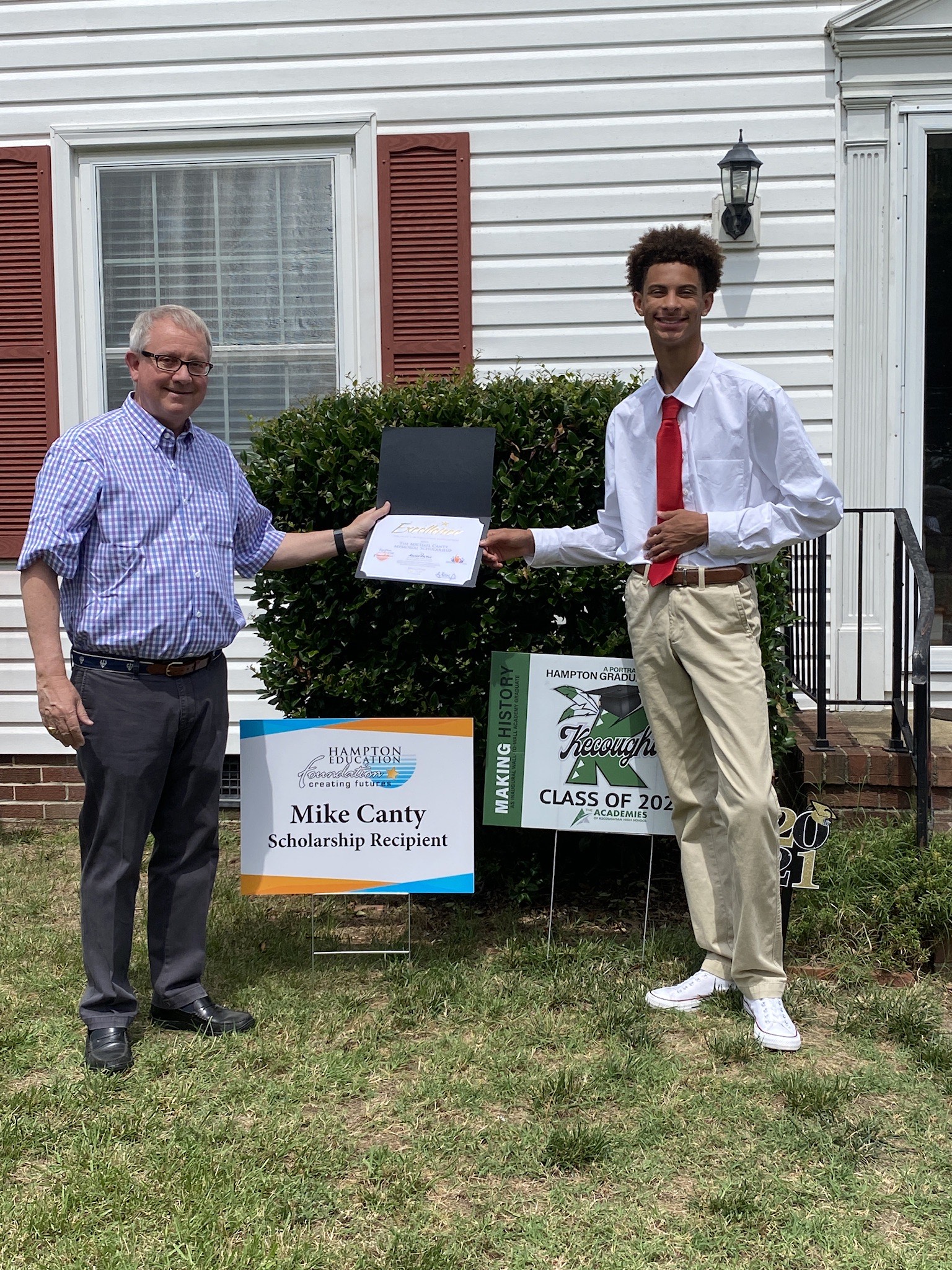 Xavier Harris of Kecoughtan High School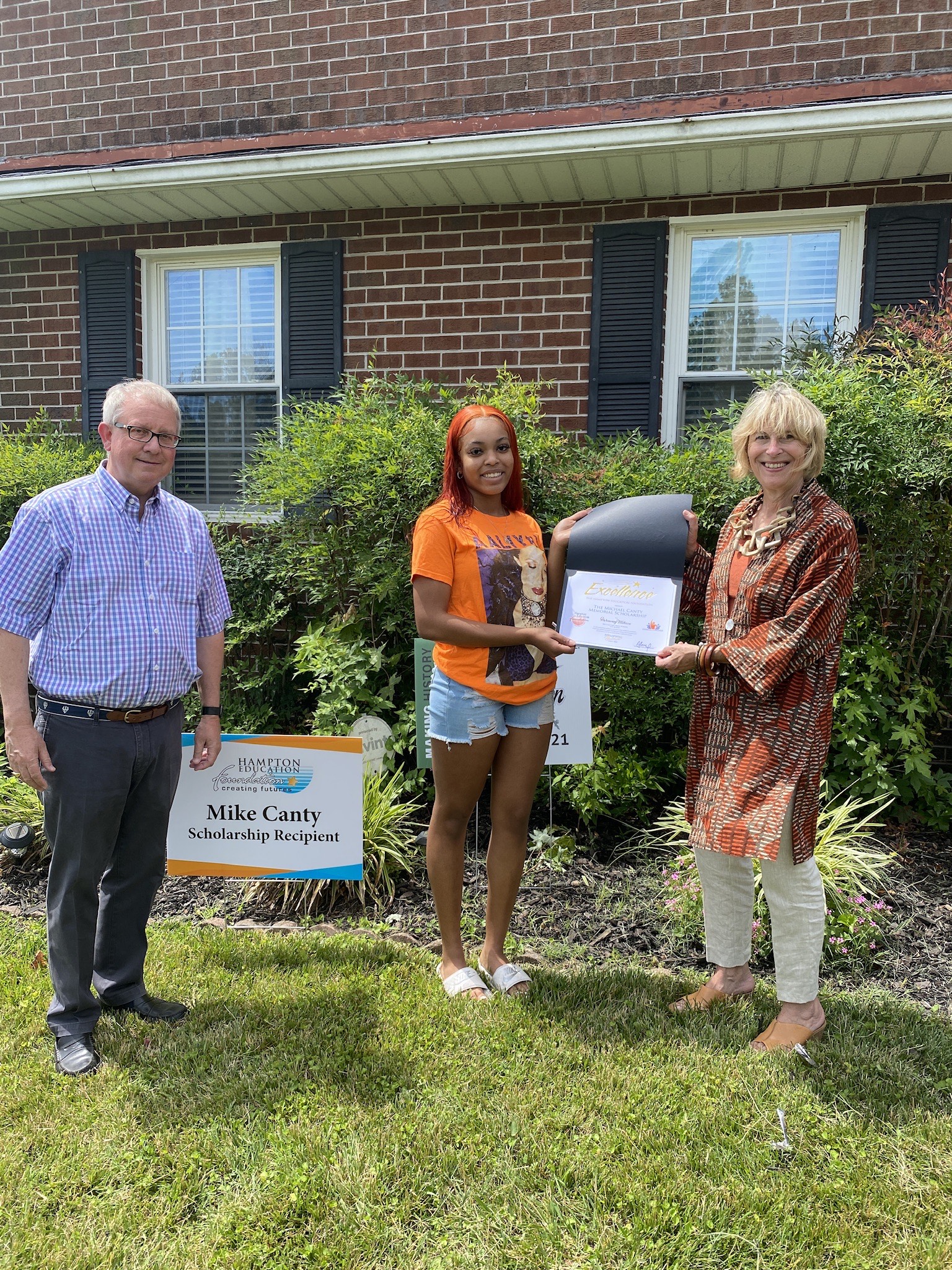 Harmoney Tillerson of Kecoughtan High School
.

Michael Canty Memorial Scholarship
The Michael Canty Memorial Scholarship was established in 2011 in memory of Dr. Michael Canty, known to most as just "Mike." Many words have been used to describe Mike – loving devoted family man, good friend, educator, public servant, and all around nice guy.
Mike had an extensive background in education and was passionate about children and youth, and in particular, the underserved, "at risk" youth in the City of Hampton. He touched many lives during his time in Hampton, working at the Virginia School for the Deaf, Blind and Multi-Disabled, as principal of Hampton High School, as the director of InSync Partnerships, and finally as the City of Hampton's Neighborhood Offices Service Manager.
Mike had a special place in his heart for those who have to struggle a bit more than most, but who nevertheless, find success. His heart was with those who seize opportunities when they present themselves, and despite obstacles, keep focused on their goals.
Mike passed away in October 2010 after a valiant and hard fought battle with lymphoma.
This $1,000.00 scholarship will be awarded to one Hampton City School graduate who best exemplifies the qualities valued by Mike as well as some of the same qualities that Mike embodied.
ACCESS THE APPLICATION HERE:
Application; including the required essay and one letter of recommendation from a school, community, or faith-based leader

Deadline EXTENDED!  Now May 15, 2022

Late and/or incomplete submissions will not be considered.
Please contact hef-director@hampton.k12.va.us with any questions.

Mike Canty Scholarship past recipients:

2011 Angela Loeschke, PLC (awarded from CIS)
2012 Sean Banks, HHS
2014 John Michael McCormick, PHS
2014 Grant Gibson, BHS
2015 Kaela Johnson, VCU
2016 Mckenzie Dunford, KHS
2016 Kenneth (Corbin) Doggette, PHS and Campus at Lee
2017 A'zure Latimer - HHS
2018 Markayla Johnson - BHS
2019 Huyen Nguyen KHS
2019 Justin Michael Harris HHS
2019 Xavier Williams HHS
2020 Joseph Bowers PHS
2020 Morgan Riggins KHS
2021 Anaya Eley, KHS
2021 Xavier Harris, KHS
2021 Harmoney Tillerson, KHS